Increasing Revenue in Mobile Games 2021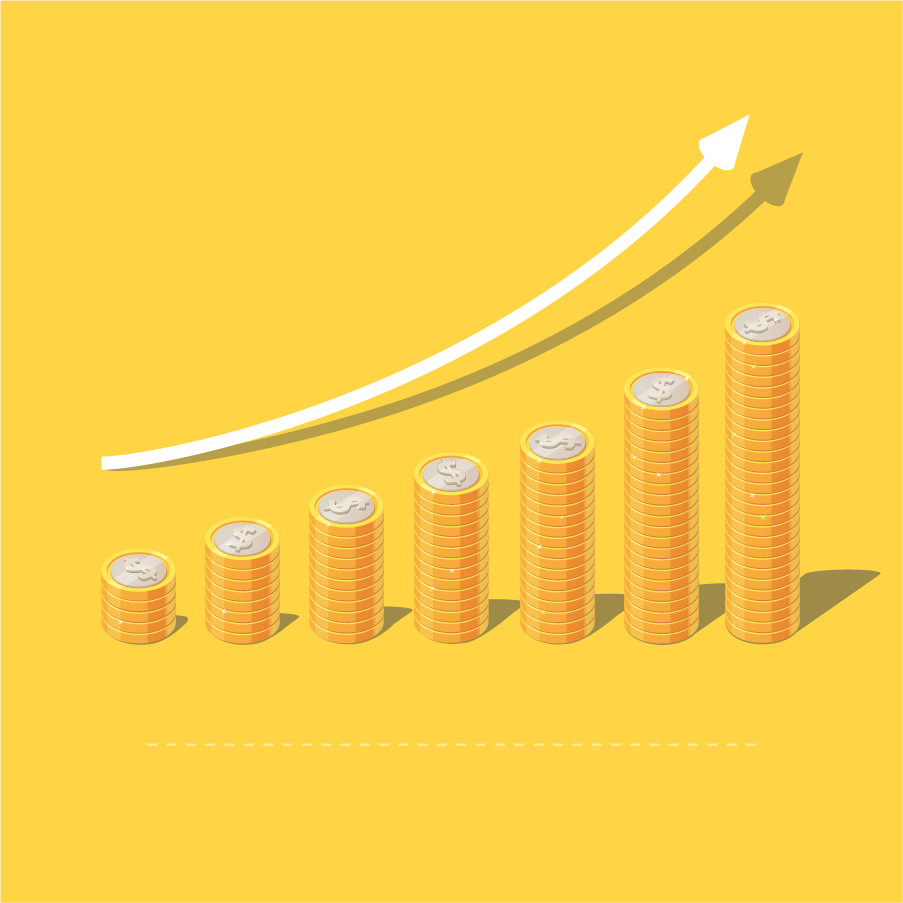 People think that by making a mobile App, they will be rich, of course not, that's not the formula!
Recent studies indicate that there are +2.5 million apps on Google Play and +2 million apps on Apple's App Store despite Microsoft Store and Amazon Store there are +6 million apps globally, which results in a very high competitive challenge between the companies.
According to Forbes magazine: Mobile apps won't lead to enrich most developers, as less than 0.01% of mobile apps in the stores are considered financially successful.
As a conclusion from these results, 25% of total apps are used for 1 time only, and 64% are neglected after the first month, where 80% of the apps are neglected after 3 months.
So how am I going to be rich by developing an app or a game?, and what tactics and strategies should I be following in order to achieve that goal?
Actually it depends on the model of the game industry I am offering, including but not limited to: Free-to-Play (F2P), Pay-to-Play (P2P), Subscription and Freemium.

Free to play Games (F2P)
In free games, players have free access to play the game with the possibility to buy virtual items from the store. In free games, there are two sources for revenue which are:
Pop-up-ads: if you have developed a game and want users to love your game and you would hate to see your hard work go to waste, know where to place your intrusive ad. A misplaced ad during an epic game could cost you a user. So avoid misplaced ads.
In-App-Purchases: In app purchases can be the source for your revenue in free mobile apps and games, where there are some additional features for the player to purchase with real money to have more benefits than the regular player. If it meets the user's expectations, you will get good money from it
Subscription Model
The subscription model refers to a business model where a customer must pay a subscription price in a weekly, monthly or yearly basis in order to access a product or a service. In a mobile game, the subscription model is usually used to allow players to have access to a specific content or function for a specific period of time by paying the subscription fee. It is a sustainable model, given that players probably need this function or service just for a period. It is also common to see the combination of this model with the F2P model. Or in any other game category to simply remove ads.
Freemium model
The Freemium model is the one where players have free access to a certain portion of the game but need to pay a fixed price to unlock the full version of the game. It is also a common model, and was the early version of F2P. Freemium and F2P have in common the fact that they both offer free access to the game. However, freemium limits players' access to the key components in the game and this kind of interruption seriously influences players' gaming experience.
P2P model
The P2P model refers to a model where a one-time, fixed price is required to get access to the game initially. It is still a common model adopted by games available in Apple's App Store and Google Play store because it ensures that 100% of players will pay for the game as long as they want to try it. This types of games called 'Premium games' nowadays, for example, 'Grand Theft Auto: San Andreas' for mobile.
These are the Game types that can get you more revenue and increase it continuously, but also we need to focus on retained users, so that they will not make only one purchase and end up deleting the game after one time subscription or a purchase.

Retention
The retention stage deals with how to keep the players after they have been acquired. This stage particularly concerns some features of game design and mechanics that can make the game sticky, addictive, and make players engaged in the game.
So, how are you going to get your players get more engaged in the retention process
Designing the game in a way that encourages the players to engage in collecting, exploring, caring, decorating, and collaborating with friends, or if the game is designed to encourage teamwork, like making servers, or clans.
The game is designed for giving the users more rewards.
The game has invitations for friends to make it more fun.
The game has the option to inform disconnected players to know new things and what they are missing (Push Notification)
The game has leveling up system for opening new features when you level up.
The game uses the same in-game currency as different games by the same developer, which helps increase cross-games retention.
The game is designed in a way that punishes absence.
By the time a game could meet all of the previous points, it will rank automatically by the increasing number of downloads and the good reviews, and with increasing downloads more engagement is resulted to more revenue.
These are some tips that can help the developer enhance the income of a mobile game in particular and an application in general.