How to Sustain Organic Growth on Google Play Store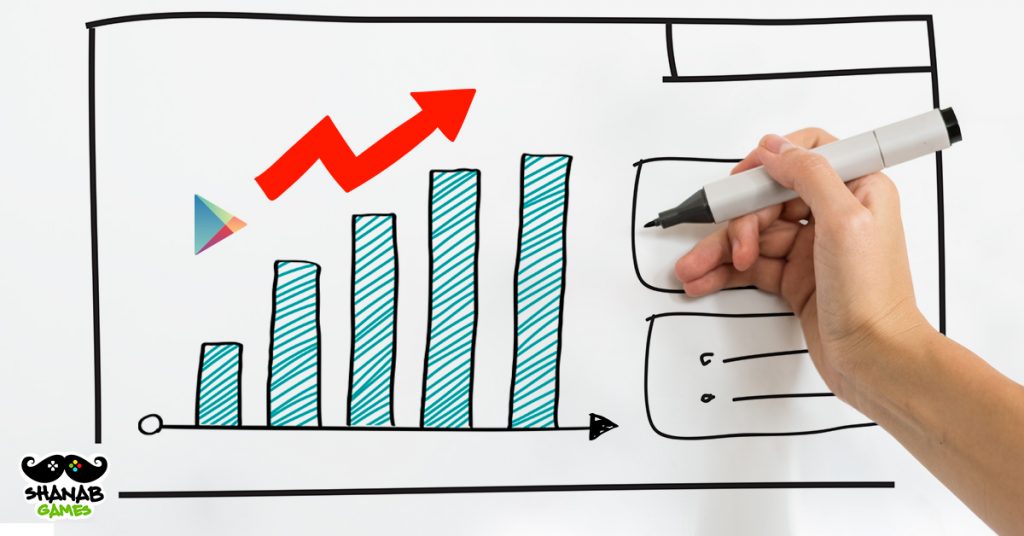 Organic growth: is the growth a company achieves by increasing its App downloads without spending money or making any marketing activities or campaigns.
Organic Growth is the key for any company's future, which indicates an initial impression that shows the apps chances of success.
Never the less, some games or apps has already grown on the google play store, the question is; how can a company sustain it's growing without dropping or spending money?
So, what is the right path for keeping your growth going?
Actually there is no single formula for delivering Organic growth. But to make your app growth sustainable, we need to build a solid marketing and distribution strategies to get your app into the hands of the people who need it the most.
more than one study suggests that companies who grow follow diverse paths to succeed.
Sustaining your app's growth means that the app is already have quite a number of users, so the old strategies will kind of change now from how to get users to how to keep users growing.
Although there is no one formula for growth but here are the best ways to go through the success path for our App.
Factors that affect any App's ranking on App-Stores: (Organically)
Create a landing page
Invest heavily in design
Shooting app video
Get your app reviewed
Start a blog
In game gifts and prizes
Driving social media sharing
Facebook targeting
Generating promo codes (offer promotional codes to new and existing users)
Cross promote your App (promote desert king in drift online and vise-versa)
App Store Optimization: (keyword research, ranked keywords and titles)
Install Analytics (fire base integration)
Continuous Updates (cool updates, new cars and maps)
Communicate with the users (through social media and google play reviews)
Including push notification (reminders for what they are missing)
Making minor changes to your App's performance could lead to a major change in how users will respond to your app, and whenever you try one of these tips, you have to make sure to set up goals and compare the results with specific metrics to know what works and what doesn't.
By focusing on marketing strategies alongside product development is a major key player in the apps success, however, the secret recipe to successful organic growth isn't based on one metric, its a combination of a good product that users actually like, and the strategies followed and it's efficiencies it creates.