Desert King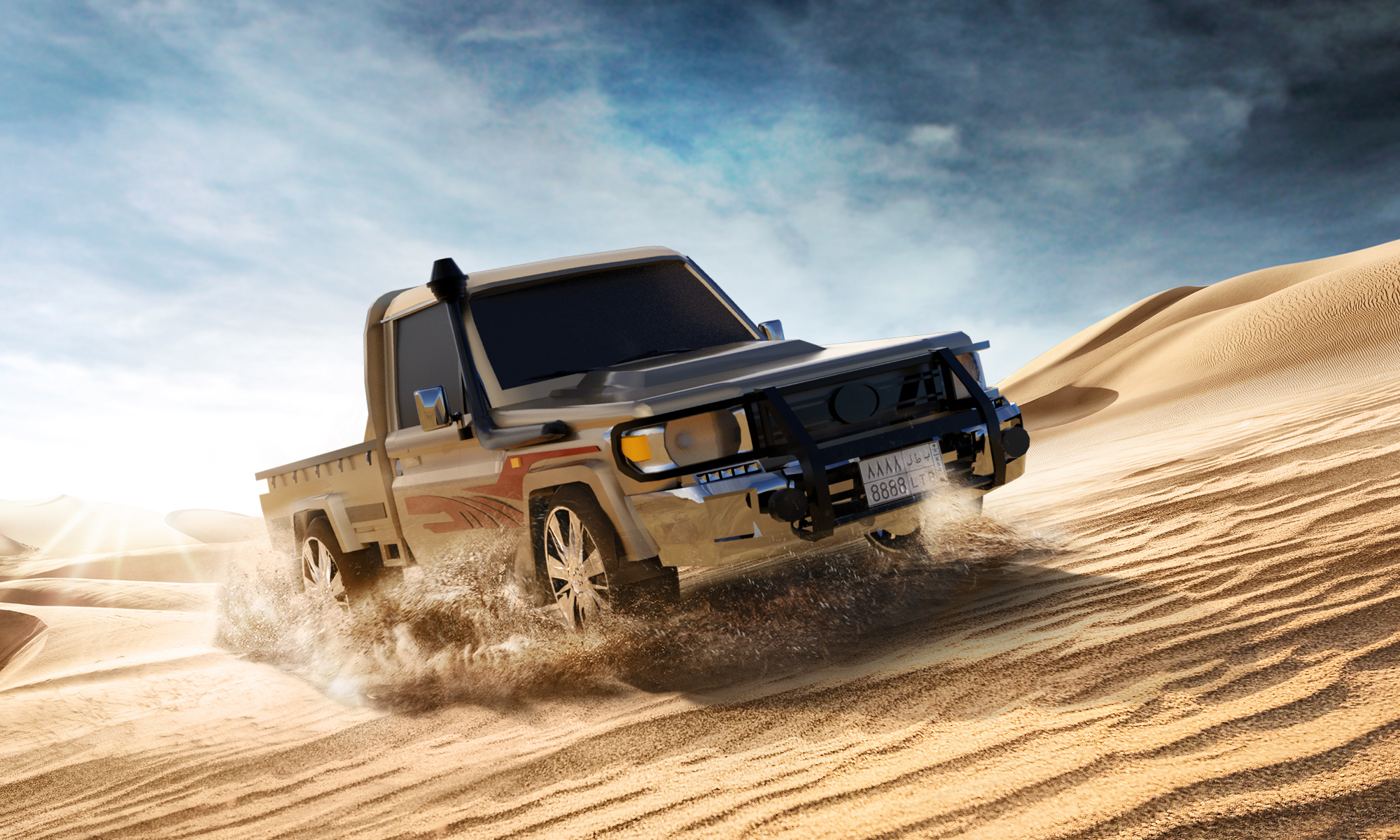 Desert King
the new game from Shanab Games is now available in the Google Play, be the first to play and tell your friends to join.
Enjoy this amazing game and feel the experience of a real life dune bashing in Saudi Desert with special modified cars and maps designed for dune bashing with the ability to customize your own character.
Challenge your friends while playing online by creating a private or public rooms to let your friends join.
Be The Shanab and show off your skills in sand cruising on the desert maps to win points and upgrade the car's parts.
The new Update of Desert King Will Cover many Special things, prepared for our desired players.
Special designed maps that only apply for dune bashing with brand New cars, new customs and new maps that will be ready on the show.
A new featured characters with new modified cars, a whole new experience with sand cruising to be the new Desert King, an update where everything you have wished for will be attained.
In reality We "Shanab games" are taking a new step in developing and enhancing our games, with our new cars modeling and texturing to be like real life game. Which will bring out what we are hoping from the near future to be achieved more accurately and effectively. And that would lead to user loyalty over time. Moreover, Shanab's mission is to drive the maximum users to installs our games and apps as possible.
Our Team is working extensively on a whole new game mode with very interesting in-game activities that will allow you to get more and more coins and daily rewards. Bashing with the friends will be more fun now, living a real experience in the desert is not easy, so are you worth the challenge?
We aim to continuously raise our game performance with the power of our 3D and development team, that soon we could arrive to new level of development through technology.